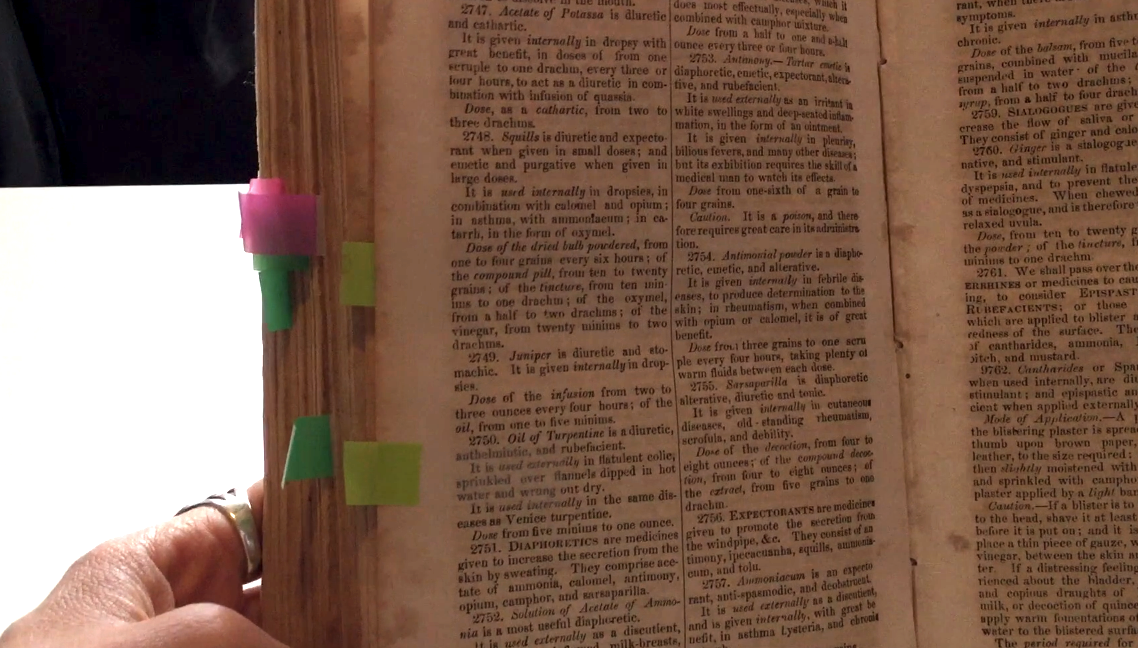 Books & Tea: Pilot
DISCLOSURE: This post may contain affiliate links. Please read my disclosure for more info.
Turpentine as Medicine & Other Things
Join me for some books and tea. In this first video, which the debut of a series that I plan on putting out (maybe in video, maybe just audio… that will be decided later), I scroll through a very old book, published in 1854, and look at references to turpentine used as medicine.
If you see anything in the pages you'd like me to read more into, send me an email, with the subject title BOOKS & TEA, and tell me what topic and section number (if it's visible in the video) it was.
For now, here's the video on Bitchute. It will be on Brandnewtube and Odysee very soon.